The Prettiest Same-Sex Wedding Looks
A wedding should be a celebration of a couple's love and commitment to one another for the rest of their lives. Olivia Bottega loves nuptials of all varieties - and the same goes for the couples themselves. To celebrate National Pride Month, we'd like to share some of our favorite same-sex outfits.

As we all know, a good wedding is not necessarily the most luxurious one or a very simple one, it is the one where bewedded pour their heart and soul together and face some pretty tough choices during preparation, maybe and that's what makes it most exciting. Below we tagged the most beautiful LGBTQ+ weddings that we just adored and truly wished we were there to witness the holy matrimony of 2 people who love each other, because after all that it is actually all that matters.
We love when we get to witness not just one but two wedding dresses worn by gorgeous brides or any gender and pronounce the person they choose to be. The point is that we love to witness beautiful weddings and outfits, so let's dive into it. The star of Orange is the New black and Handmaid's Tale, Samira Wiley married Lauren Morelli and they definitely knew how beautiful their wedding dresses would look on that very special night for them. 
Both of the brides looked just gorgeous, While Samira chose a more classic and elegant princess gown with an off-the-shoulder manner and a detachable skirt (to dance around and have fun with ease) her beloved chose a very stylish jumpsuit added by some sort of a cloak (also detachable) that honestly looks like a train and a little bit of angel wings too, so romantic.
We are so inspired by the beauty and effortlessness of these two, so here we are sharing the links to our dresses that would be just perfect for a steal-their-style type of situation for your own wedding ;) We say that you would definitely slay in our Evry jumpsuit and imagine seeing your lover walk down the aisle wearing our organza Cardi dress.
The other wedding we just could't pass by is Neil Patrick Harris and David Burtka
Held in 2014 their wedding is still considered very stylish and up to date.
Simple and sophisticated, both grooms wore the same tuxedos of color, design and even that little flower decoration, precious. We couldn't be more in love with one of the most stylish weddings of 2014 that is still super relevant. We also have some ideas for you to pay attention to if you'd like to wear a suit on your wedding and be matchy-matchy with your loved one.
For example this gorgeous Navy-color suit would look fire with a bowtie or just a classic tie. Or you could visit ASOS for example for some real inspo, an emerald suit? OMG YES PLEASE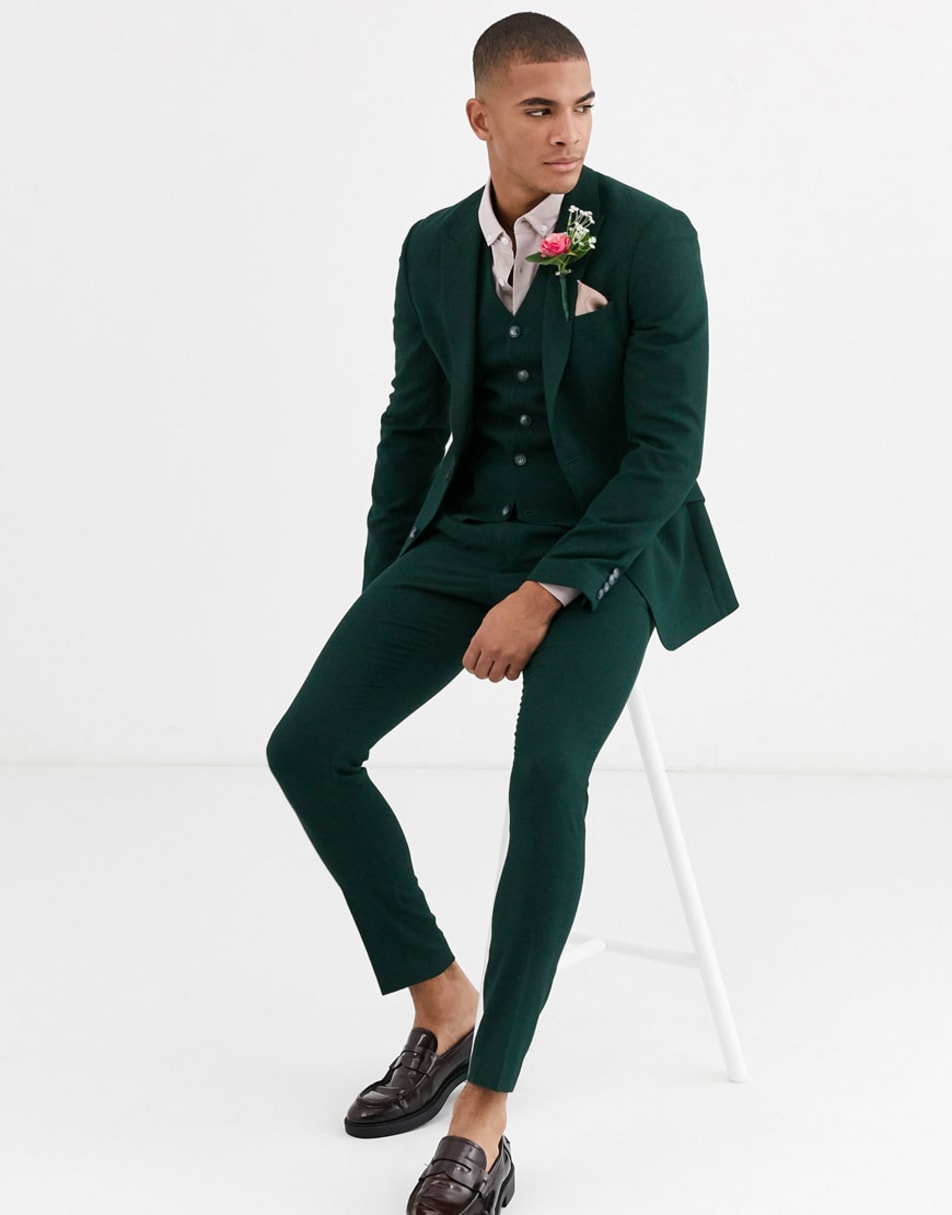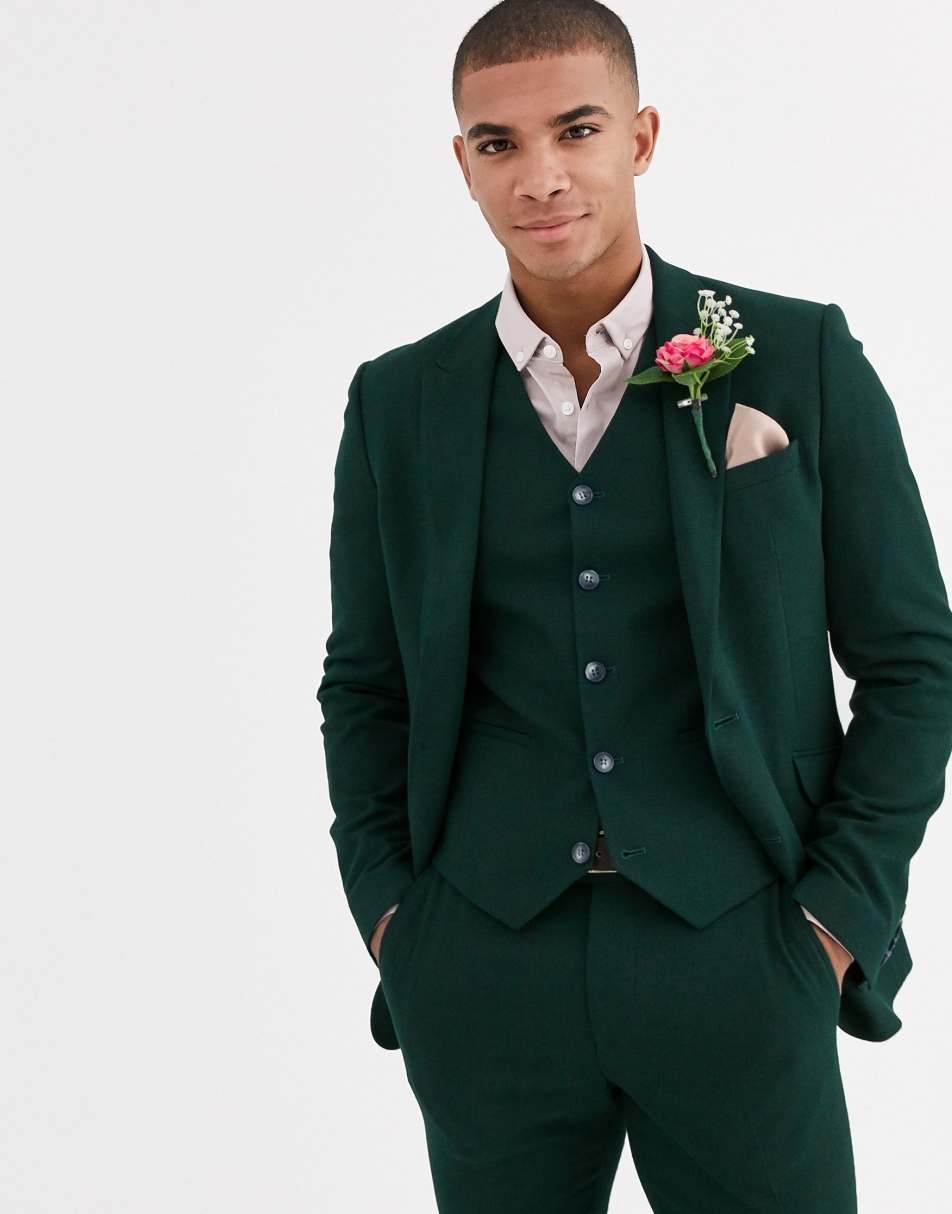 Next wedding that got us all in shivers was Cynthia Nixon and Christine Marinoni. And we love the fact that they didn't go for a classic white gown and black suit type of situation, sex and the city star wore a pale yellow Carolina Herrera dress while her lover wore a light green tie, that complimented the dress. Very stylish.
We also have more than a few different colored dresses, and who ever said that the only dress worn to the wedding should be white? Everything that should matter on that very special day is the way newlyweds feel towards each other and the way they would like to express themselves through their outfits.
And of course how could we ever make this list without mentioning the wedding of Ellen DeGeneres and Portia De Rossi. Portia chose more of a classic for the bride dress, with an open back and gently draping on the front, with a very lush tulle skirt, Ellen went for more casual look with pants and a blouse, while still wearing white, of course. A very sensual wedding of 2008 :)
And these two wore matching slippers that said "I do" on them, isn't it romantic? No, we're not crying, it's just tears. 
We believe that the contrast between more feminine dress and more modern dress would look just like fire. For example, imagine our Torni dress mixed with a 2 in 1 Monika midi dress? Wow. We definitely need to photoshoot these 2 together.
Love doesn't need any gender nor to follow the rules. Weddings are a celebration of a true love, a holy matrimony indeed, and we strongly believe that everyone deserves love and to be loved. We adore looking at pictures of stylish weddings, especially of brides in our dresses. And while we are preparing something very new and special for our dear ladies, we wanted to support the LGBTQ+ community by writing a little something connected to the National Pride Month.
---